About This Area
The 13.5 mile trail travels through a majority of the Derry Township and provides access to parks, neighborhoods, and commercial establishments. The trail presents an array of quality recreational opportunities. It's a wonderful avenue to exercise, experience nature, and enjoy friends and family. The trail travels conveniently near the township's parks, providing additional activities such as sports, fishing, picnicking, and much more.
http://www.derrytownship.org/resident-services/jonathan-eshenour-memorial-trail
Map: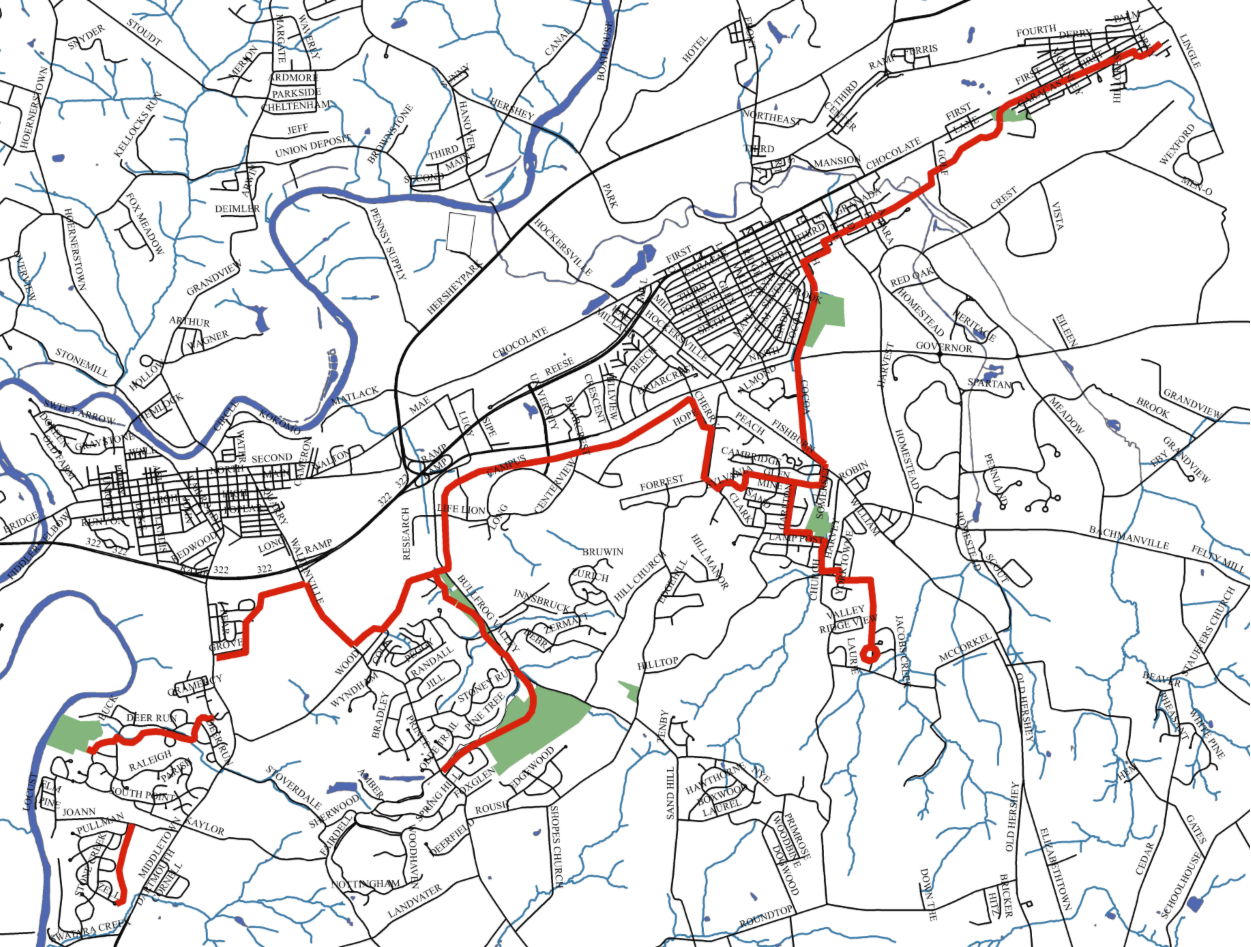 Area Features
Rangers
No
Emergency support


within 5 miles

No
Nearby convenience store
Yes
Trash Disposal
No
Trail Area Highlights
This trail runs 13.5 miles connecting to many of the area parks and playgrounds.
Relevant Trail Links
Trail Contributor
I'm Ruth, and my little hiker is Ellie. We joined Hike it Baby in November 2017, when she was just two months old. I was a new mom, with a new baby, in a new place looking for a community to connect to and a way to get moving gently. In the Fall of 2018 we opened a new branch, Hike it Baby Lebanon-Hershey, Pa. The new branch is a little closer to home, and hope to increase participation in our local community. I've always love the outdoors and an occasional hike and Hike it Baby has connected me to the outdoors in a new region of the country. I am proud to get outdoors more frequently and hope to raise a daughter that loves to be outside.
Weather
{{current_weather.dt | moment( atts.date )}}
{{current_weather.temp | temp}} °{{units}}
{{day.dt | moment(atts.date)}}
{{day.temp | temp}} °{{day.temp_min | temp}} °{{units}}
{{current_weather.temp | temp}} °
Humidity: {{current_weather.humidity}}%
Clouds: {{current_weather.clouds}}%
Wind ({{current_weather.wind.deg}}): {{current_weather.wind.speed}}{{units_wind}}
{{current_weather.desc}}
{{day.dt | moment(atts.date)}}
{{day.temp | temp}}°
{{day.temp_min | temp}} °